We, Smartage Projects Pvt Ltd, provide all Drone Solutions from selection of platform to with right sensor along with Drone Flying Training at any place across the country irrespective of Geographical Location. Our Business Motto Anytime Anywhere which makes us different from others which is…..
Conceptualisation to Operationalisation
Drone Technology is rapidly growing in popularity and has broken down hard traditional barriers across industries globally. Over the years, drones have become central to the functioning of various businesses and government organizations. From scanning an inaccessible location or military base to monitoring an area or multiple areas, drones are proving to be extremely beneficial.
Smart Eye
Smart Doc
Hornet
Smart Drishti
Tusker
Alpha 450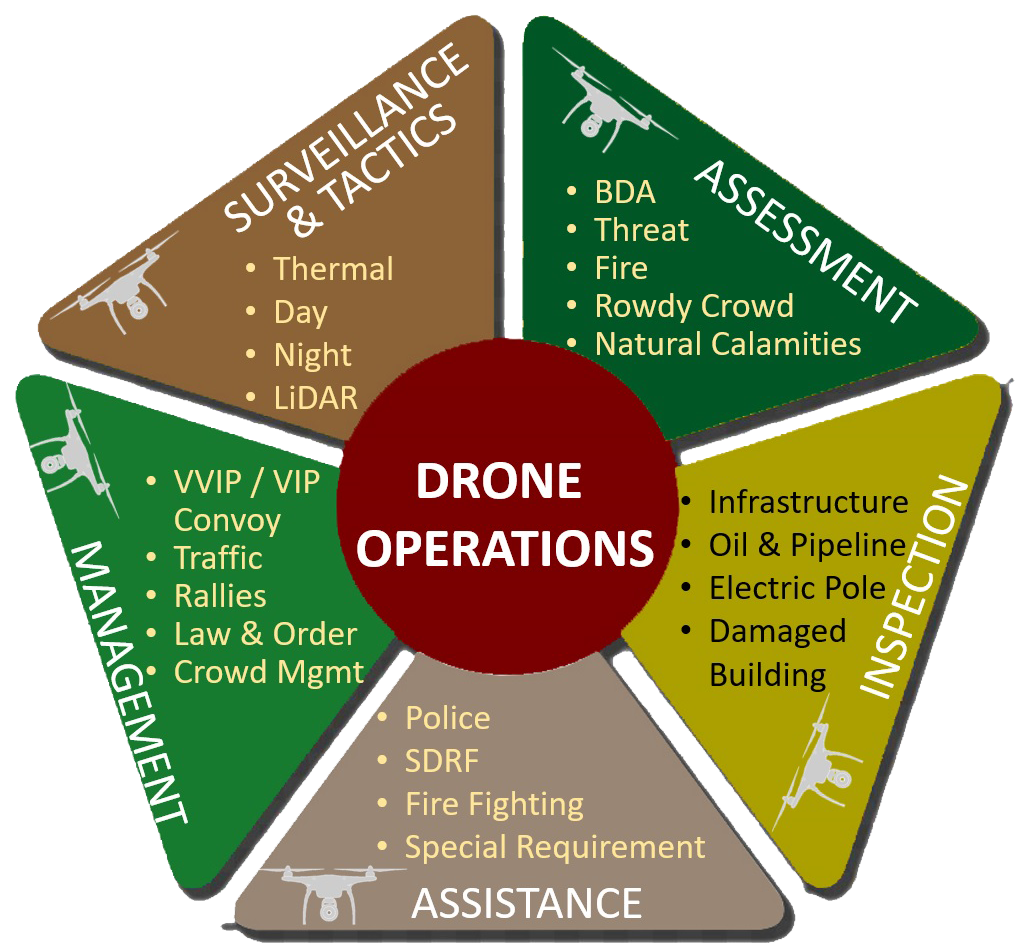 Operations and Services
We provide all weather capable highly operational Drones and formidable Drone Training for all spheres of operations to beat the manned solutions in the right prospectives of operations. ​
Starting from a tactical use to a cargo delivery drones have numerous applications. And the numbers are increasing day by day. We provide you the order of correct Drone application with right sensor with tailored solution from low cost to high end operations. Our main features includes Tactical Surveillance (all weather day and night) assistance in Fire- Fighting, Cargo Delivery, Aerial Photography, LiDAR solutions and any such application that you may think of.
Feel Free to Reach us at:
81, Chitrakoot Building,
8th Floor
230A, AJC Bose Road, Kolkata 700 020
g.banjo@siddharthalogistics.com
+91 33 2283 3549